The 10 Best Wallets for Women, From Teeny Card Cases to Fat Clutch Styles
The 10 Best Wallets for Women, From Teeny Card Cases to Fat Clutch Styles
Even more important than the phone attached to your person at all times is the wallet that holds your MVP valuables. For me, easy access to my work ID and MetroCard is crucial. That's why I take the search for the perfect wallet(s) seriously. That's plural because I'm a firm believer everyone needs both a cardholder and a decent-sized wallet with multiple slots. Depending on the day, it's nice to downsize and carry just two cards around…instead of that plus a coffee shop punch card and 15 CVS receipts. Below, 10 options that fulfill both of those needs, in options both minimalist and flashy.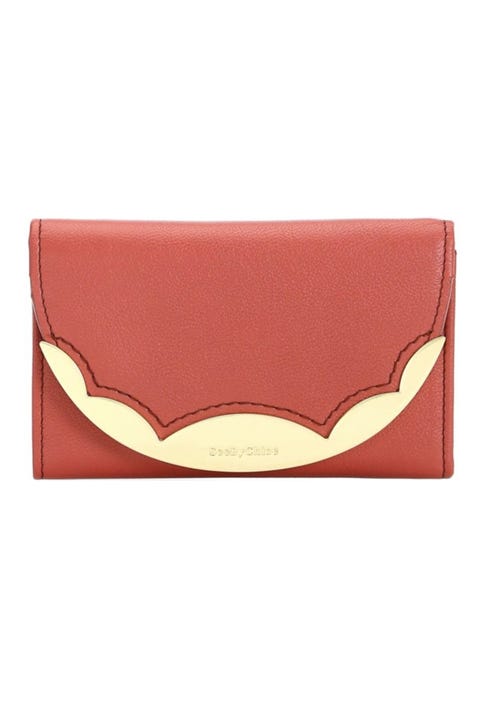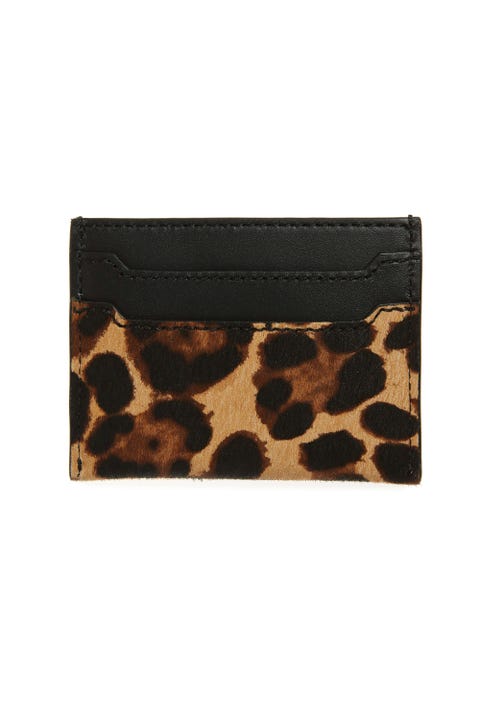 Fendi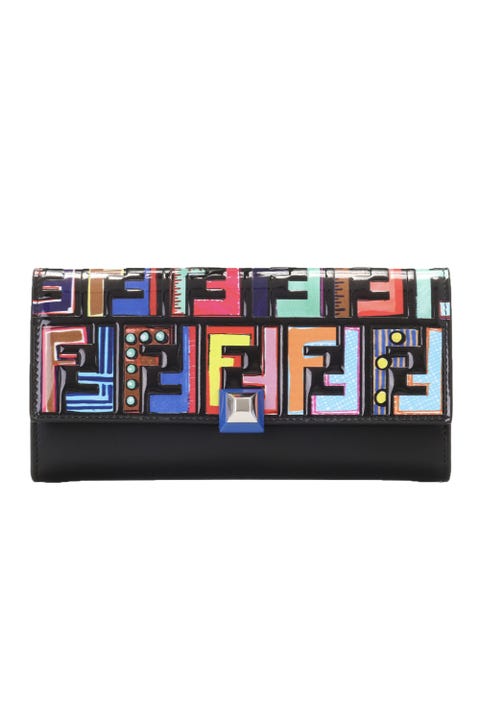 Embellished Leather Wallet
mytheresa.com
$890.00
When you pull out this multi-colored Fendi wallet, you're certain to hear a few "ooh, is that new?" exclamations from friends. It's hard to be discreet with this vibrant accessory—and that's the point. The perfect way to ease into the designer logomania trend.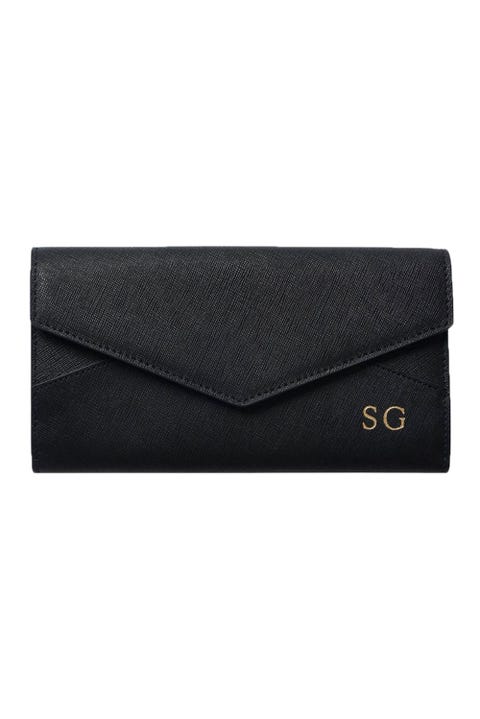 Black Envelope Wallet
thedailyedited.com
$100.00
If your style is a simple black wallet, and you're sticking to it, this envelope-style piece with enough interior pockets to hold all your cards does the trick. Gold monogramming on the front adds a personal and sophisticated touch.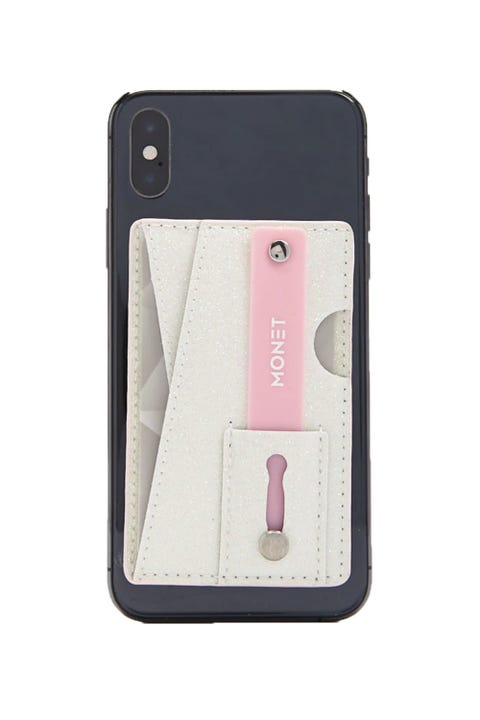 Multifunctional Iridescent Glitter Phone Wallet
forever21.com
$14.90
Ready for a game changer? This cardholder sticks on the back of your phone, so you can ditch that crossbody bag completely. All your necessities are in one spot. Incredibly handy for concerts or events where a big bag would be a big nuisance.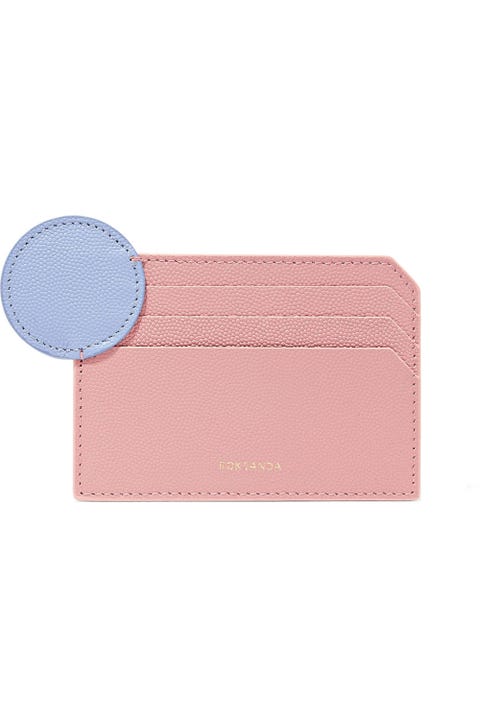 Two-Tone Cardholder
matchesfashion.com
$100.00
Could this cardholder be cuter? Most cardholders look the same (i.e. boring), but Roksanda stands out from the pack thanks to strong color combinations (periwinkle and rose—love!) and a graphic shape. A must-have for shoppers who want something with a little je nais se quoi.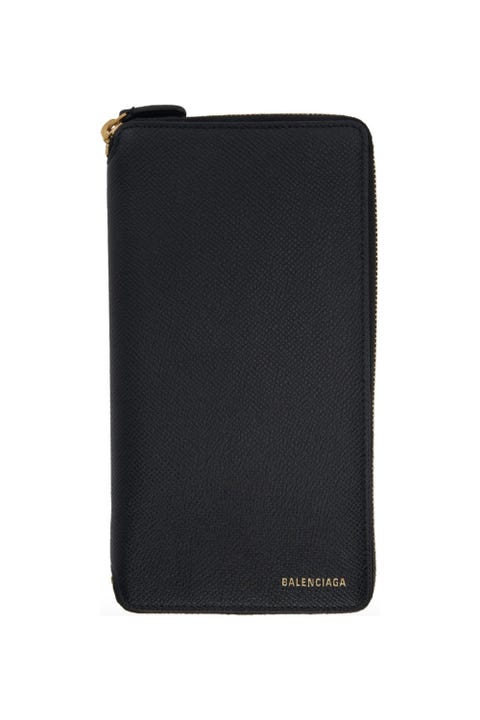 Black Continental Wallet
ssense.com
$525.00
Designer doesn't always mean showy. For a more discreet luxury wallet, invest in this zip-around style from Balenciaga. It's sleek and multi-functional, with card slots, note slots, and a buttoned coin pouch.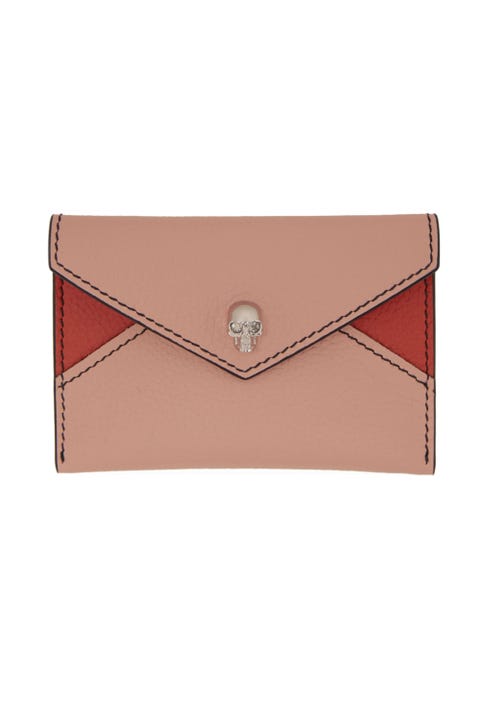 Pink & Red Skull Envelope Card Holder
nordstrom.com
$240.00
Fold over the flap on this Alexander McQueen cardholder to keep prying eyes away from whatever you're carrying. Meanwhile, show off the Swarovski crystal-embellished skull (a memento mori), which signals this piece is most definitely from the famed fashion house.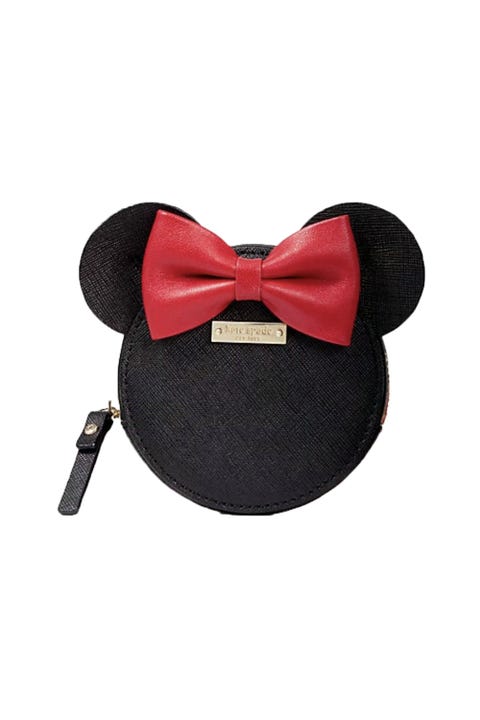 Minnie Coin Purse
shopspring.com
$88.00
A Minnie Mouse coin pouch is an adorable gift for your little niece (or the perfect gift for yourself, if we're being honest). Our obsession with Disney never has to end, and it's whimsical accessories like these that help keep the magic alive. Finding exact change will never be a hassle again.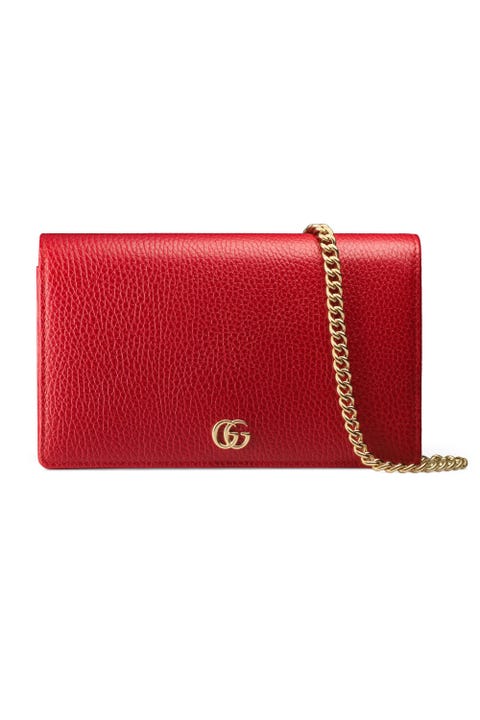 Petite Marmont Leather Wallet on a Chain
nordstrom.com
$895.00
This Gucci wallet is your end all be all of wallets. The slim leather accessory has a removable chain strap (so you can style it according to your mood) and an interior mirror for covert lipstick touchups. Meanwhile, what justifies the $895 price tag is, of course, the signature double G hardware—the fashion house's stamp of luxury.